FREE CONSULTATION
Quality Consult
With Doctors!
We want to hear what you have to say! Leave your email or
make a call for us: +91-85560 02101
EMERGENCY CASES
We Here Provide Quick Support and Care for Any Emergencies!
LATEST TECHNIQUES
We have managed to bring all the latest Physiotherapy techniques to Tricity
BEST PHYSIOTHERAPISTS
We have Team of Best Physiotherapists in the City for the best treatments.
What we offer
General Services
Our Advantages
Personalized Treatment
You will receive a full individualized treatment
Licensed Therapists
Your treatment will be performed by only licensed therapists
Experience Staff
Our therapists are trained and certified in therapy technique
Comfortable Clinic
Our clinic feels like a comfortable health & fitness center
Practitioners Network
We will work closely with all your health practitioners
Therapy Goals
Setting goals is the best way to enjoy a successful outcome.
Additional Services
Dry Needling is a safe, effective and efficient physiotherapy treatment for correcting muscular tightness and weakness, releasing trigger points and relieving pain.

We, at Revive physiotherapy clinic, have a dedicated team of both male and female physiotherapists in Panchkula and Chandigarh.

Dry Needling is usually used to target painful trigger points in muscles. The penetration of the dry needling needle causes a micro-trauma that increases blood flow and alters the chemical balance in the muscle, assisting with muscle relaxation and healing.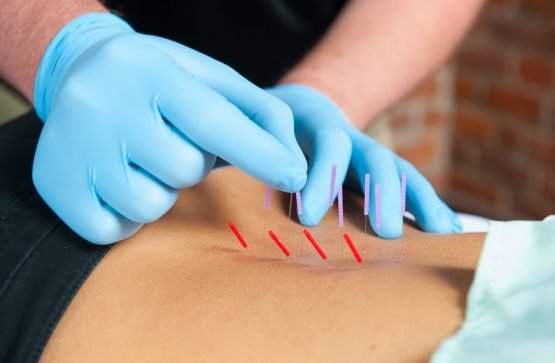 An electrotherapy is a form of a medical treatment that makes use of the small electrical impulses for the purpose of repairing tissues, stimulate muscles and increase sensations and increase muscle strength.

Electrotherapy involves the use of various Therapeutic Modalities which are benificial to:
1) Reduce pain and joint swelling
2) Accelerate healing
3) Reduce muscle spasm
4) Stimulate nerves
5) Produce muscle contractions
6) Increase local blood flow to injured tissues
7) Restore functional joint mobility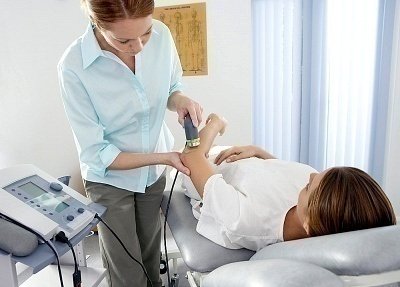 Exercise therapy is a systematic, planned performance of bodily movements, postures or physical activities that are intended to remediate the patients' impairments while enhancing the physical functions of the body.

Exercise therapy aims:-
1) To promote activities in order to minimize any inactivity due to pain, injury or any other condition as our body is specially meant for movement.
2) To correct the inefficiency of a specific muscle or muscle groups
3) Regain normal joint range of motion
4) Increase level of function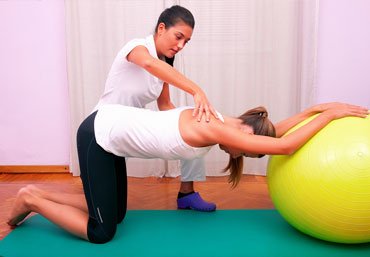 Today Kinesio tapes are used by best physiotherapists, medical practitioners, and athletes all over the world. The method of Kinesio taping relies just as much on the technique of its application as it does on the properties of the tape itself.

The Kinesiology Taping Method is a definitive rehabilitative technique that is designed to facilitate the body's natural healing process while providing support and stability to muscles and joints without restricting the body's range of motion as well as providing extended soft tissue manipulation to prolong the benefits of manual therapy administered within the clinical setting.


Manual therapy is a basic part of our physiotherapy techniques.
We use these techniques to diagnose and treat soft tissues and joint structures.
Manual therapy benefits in:-
1) Relieving pain
2) Increasing range of motion
3) Correct mal-positioning or restricted motions of joints
4) Reducing or eliminating soft tissue inflammation
5) Inducing relaxation
6) Improving tissue repair, extensibility, and/or stability
7) Facilitating movement
8) Improving function